I speak very little about France on this blog and it's a shame. I had the opportunity in the past to travel through France in all directions and even if I have fled in recent years for other countries, France deserves all the same that we do justice to it.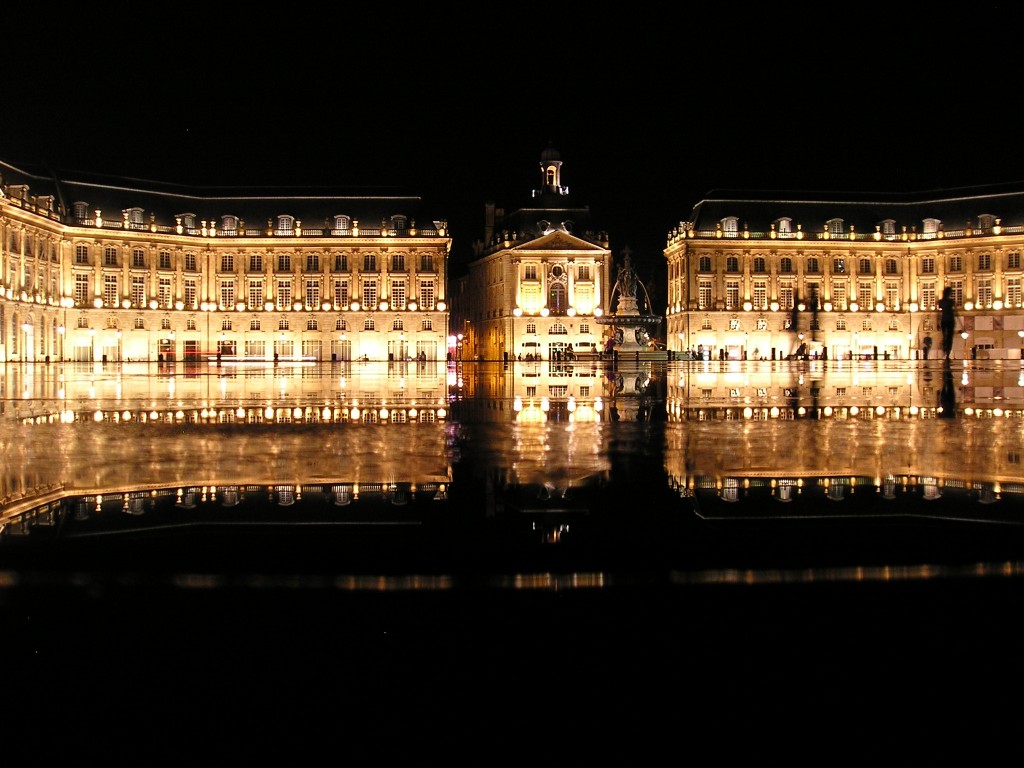 Let me talk to you today about this city. I lived a large part of my childhood south of Charente-Maritime, an hour from Bordeaux. So I had the opportunity to go there many times, to visit friends or family, see concerts, go shopping, celebrate the New Year, go to festivals or cinema … My visits This city have never been purely touristy, but it gave me a good overview of the city.
I never wanted to live there, because I always found the city a little arrogant and the inhabitants a little too proud to be Bordeaux … However, it is a dynamic and pleasant city which will charm all the visitors. Do not miss it during a short tour of France or if you want to program a city break.
Bordeaux is the gateway to the southwest and is a very good introduction to the south of France. The weather is nice, the accent of the inhabitants is singing and we like good food and obviously good wine. Moreover, if you go through Bordeaux, do not hesitate to leave the city and go for a walk in the vineyards and taste different wines in the cellars of Bordeaux (to Saint-Emilion for example). The city is full of nice restaurants and bars; but I had two small favorites: the cassolette for its originality and the delicious food and The Blarney Stone , a typical Irish pub to enjoy delicious jacked potatoes, pies and burgers at very low prices.
If you are more shopping than gastronomy, St. Catherine Street will delight you. More than a kilometer long, it is often described as the longest shopping street in Europe. A good part of the street is pedestrian, which will allow you to spend a day shopping without clutter! I am not very shopping, but a passage in Bordeaux is never complete for me without a visit to Mollat , a huge independent bookstore. There is something for every taste. It's a little paradise this bookstore …
Level of entertainment, Bordeaux is a big city and will offer you everything you can desire. But to make more local, why not go to support the football team Girondins de Bordeaux at the stadium?
Some will remember Bordeaux as a dark, dirty and unwelcoming city. But in the city center and some neighborhoods, this is definitely not the case. The city has been refurbished, restored and renovated in recent years. A beautiful tram allows you to visit the city from side to side. This restoration of the city has highlighted a remarkable architecture and an important historical heritage. The cathedral, the churches, the charming narrow streets with white facades, the impressive Haussmanian buildings, the cute little squares, the quays, the bridges, the Gironde, the numerous city gates and especially the Port of the Moon classified as a World Heritage Site. Unesco. The water mirror has become a tourist attraction, whether to run in the water and cool off on a hot summer day or simply admire the reflections of the city on the ground at night … It's good just to walk in the city, in stopping at the terrace of a cafe to observe passers-by …