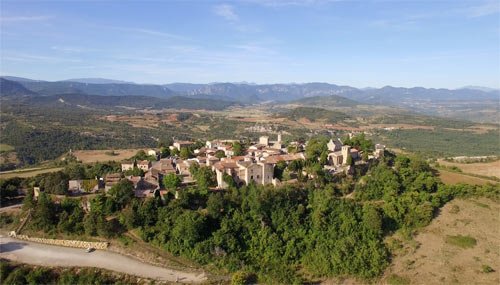 Rennes-le-Château is a village of about three hundred inhabitants located in the department of Aude, in Languedoc , in the south of France. Known for the incredible mysteries that hover over such a small village. Just recently the TV program Voyager has dedicated a very detailed service to him.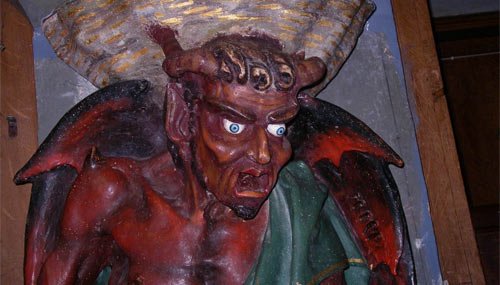 It all began November 6, 1244, when François Pierre d'Hautpoul, Marquis of Blanchefort and lord of Rennes-le-Château made a will and had it recorded by the notary Captier of Esperanza. The will speaks of a state secret.
The d'Hautport-Blanchefort family boasted, among its ancestors, a member of the Order of the Templars : Bertrand Blanchefort, sixth Grand Master of the Knights Templar . It seems that this has had a great impact on the dense mysteries and on the deaths that took place in this place over time.
Even the engraving on an ordeal, made in 1981, shows the writing " Christus AOMPS Defendit ". Many read in these lines the motto of the Priory of Sion (the one spoken of in the Da Vinci Code by Dan Brown): " Christus Antiquus Ordo Misticusque Prioratus Sionus Defendit " or "Christ defends the ancient mystical order of the priory of Zion" . We would therefore speak of the Order of the Templars and of a series of cases linked to the discovery of documents and objects that occurred over time.
On June 1, 1885, the abbot François Bérenger Saunière was appointed parish priest of the country. In order to find the documents of his brothers he then began an activity that we can consider quite disturbing: the nocturnal profanation of tombs . Some witnesses claimed to have seen him take the direction of Rennes-les-Bains, cross the "Wood of the Dead Man" and reach the "Pierre du pain", where it was said the devil had left the imprint of his hand.
Aberrant stories in the South of France, and many testimonies. A series of murders related to this village after the death of the prelate: the abbot Gélis, friend and confidant of Saunière, will be killed and found with his head broken. His tomb, oriented towards Rennes-le-Château, bears a symbol of the Rosicrucians . In the night between 14 and 15 February 1987 the tomb of Saunière was also desecrated. For those wishing to learn about the mystery of the Templars this small French village is just the beginning of a world to discover. Starting from the Italian municipality of Rosazza , in the province of Biella, also called the Italian Rennes-le-Château.